Location:

Lisbon, Portugal

Customer Satisfaction

0 %

MYRIAD by SANA Hotels ...
Informação útil
Emergency Numbers in Lisbon
National Emergency Number: 112
(it connects you to fire, police and ambulance services).
Portugal's prefix: 00351
Police: 218 641 000 or 213 466 141
Airport: 218 413 500
Hospitals:
Dona Estefânia Hospital: 213 126 600
Egas Moniz Hospital: 210 431 000, 210 432 418
Santa Maria Hospital: 217 805 333/444/555
São Francisco Xavier Hospital: 210 433 000, 210 431 010
São José Hospital: 218 841 000
São Luís Hospital: 213 0216 500
Ambulances: 808 20 10 68
Chemists: 800 20 21 34 / 35 / 36 / 13
Firefighters: 213 422 222 or 213 924 700
Portuguese Red Cross: 21 303 03 60 / 3
Lost & Found Metro: 213 427 707
Weather Forecast
Lisbon Transportation
Public transportation operate from 6:30 AM until midnight (Metro operates until 1:00 AM), for more information see here the schedules from the metro, buses and trains. But you can also take a taxi, which in Lisbon is not too expensive.

We recommend the purchase of the Lisboa Card which will allow you to travel by metro, bus and tram without limitations, and still allows you to enter free in many museums and monuments. Major stations have ticket offices, and most stations have machines that sell tickets. In bus and tram tickets are purchased from the driver.
Money
There are no limits on foreign currency brought into Portugal, but visitors are advised to declare the amount carried. The euro is the European currency. The easiest and best way to get cash is from an ATM. Many banks impose a fee every time you use a card at another bank's ATM, and that fee can be higher for international transactions. ATM cards are plentiful in Portugal, even in small towns.
Telecommunications
In Lisbon there are many public phone booths where you can use coins or specific cards that are for sale in shops Portugal Telecom, in post offices, kiosks, newsagents and tobacconists marked. In telephone booths are exposed indicative countries. To call abroad from Portugal, dial 00, the country code and city, followed by the desired number.
Internet in Lisbon
Internet access is very considerable in Lisbon, almost all hotels, hostels, apartments, hostels have Internet access. It is very common bars and cafes, possess free wireless internet. It will not be difficult to find a location with internet access.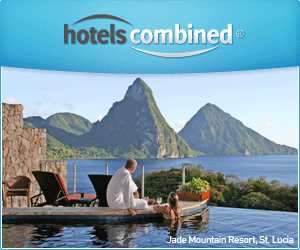 Ligue-se a nós e partilhe este site: